About Flower Box Inc
Flower Box Inc is a flower shop run by Nancy Larson in Minot, ND.
Flower Box proudly serving the Minot area since 1929, under the current ownership since 1972. Owned and operated by Nancy Larson a longtime resident of Minot, North Dakota. The Flower Box is open 6 days a week Mon- Fri 9am til 6pm , and Saturdays 9am til 2pm, with extended hours during major holidays. The Flower Box prides itself on Same Day deliveries, delivering to Surrey, Burlington, Minot AFB, Minot, Velva, Glenburn, Parshal, Des Lacs and Minot Funeral Homes and Hospital. The Flower Box is a full service florist, providing flowers for any occasion: Weddings, Funerals, Birthdays, Anniversaries, Graduation, Corporate Events, Holiday Parties, or just because. Our deep-rooted passion for flowers, along with our dedication to service, makes us the ideal choice for any occasion!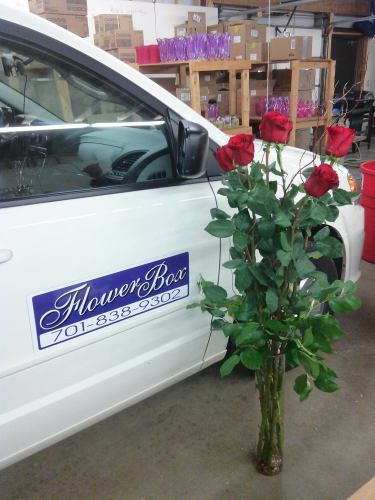 Nancy Larson, Owner
Nancy Larson owns and operates Flower Box Inc. Our prompt and reliable service has made Flower Box Inc the choice florist of Minot. We are dedicated to ensuring complete customer satisfaction for new and returning customers alike. No matter the occasion, you can expect stellar service and devoted floral solutions from us.